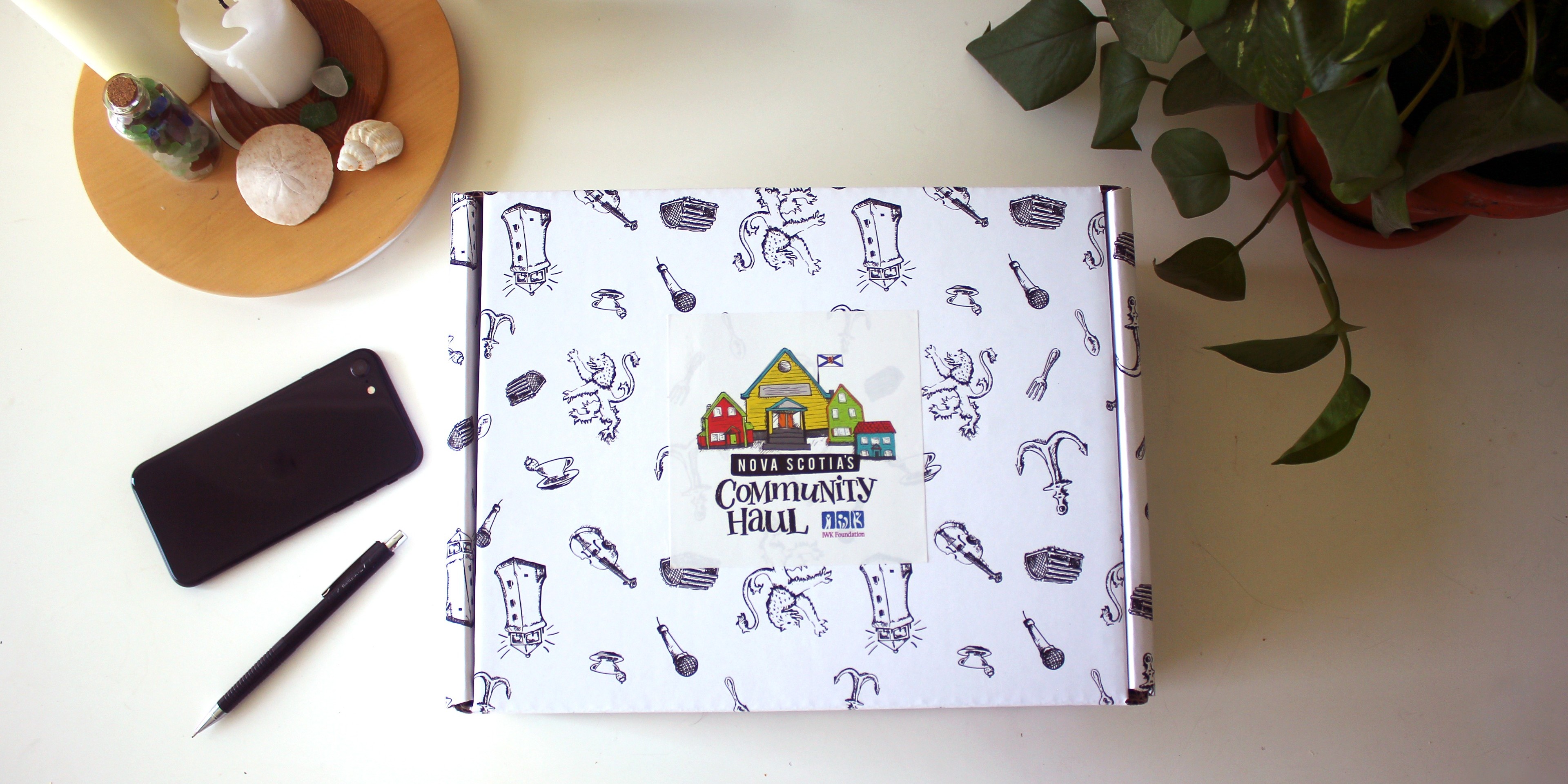 These are the questions that subscribers have asked us.
If your question is not listed below, feel free to submit it at the bottom of the page.
Community Haul is a 12 month subscription box designed to celebrate small businesses and help reboot the regional economy.
Where did you come up with the idea for Community Haul?
COVID caused a health related economic recession that resulted in a major impact on both the local and global economy. Businesses, communities and families had to work hard to stay connected while following new rules and restrictions.
We set out to create a safe and fun way to support the Nova Scotia small business community throughout 2020 and beyond.
Community Haul is designed to forge connections, build community, and provide subscribers with the opportunity to explore Nova Scotia, all while supporting the vital work of the IWK Foundation.

Where did the name come from?
Weddings and school concerts, charity bake sales and chase-the-ace - our community halls are where Nova Scotians have come together for generations to celebrate and support one another. Since we're together apart for the foreseeable future, we've transformed the community hall into a Community Haul.

How does Community Haul select Vendors?
We search far and wide to find high-quality local luxuries and unique products to share with our subscribers. Community Haul works exclusively with Nova Scotia producers, suppliers, and vendors to show the best of what our Province has to offer.
If you are a vendor interested in partnering with us, please use our contact form below to get in touch.

How does Community Haul give back?
Community Haul has partnered with the IWK Foundation to make sure that a portion of your monthly subscription goes to help those at home. $5 from every box sold is donated to the IWK Foundation to support the work of the IWK Health Centre, and help make a difference for Maritime women, children and youth.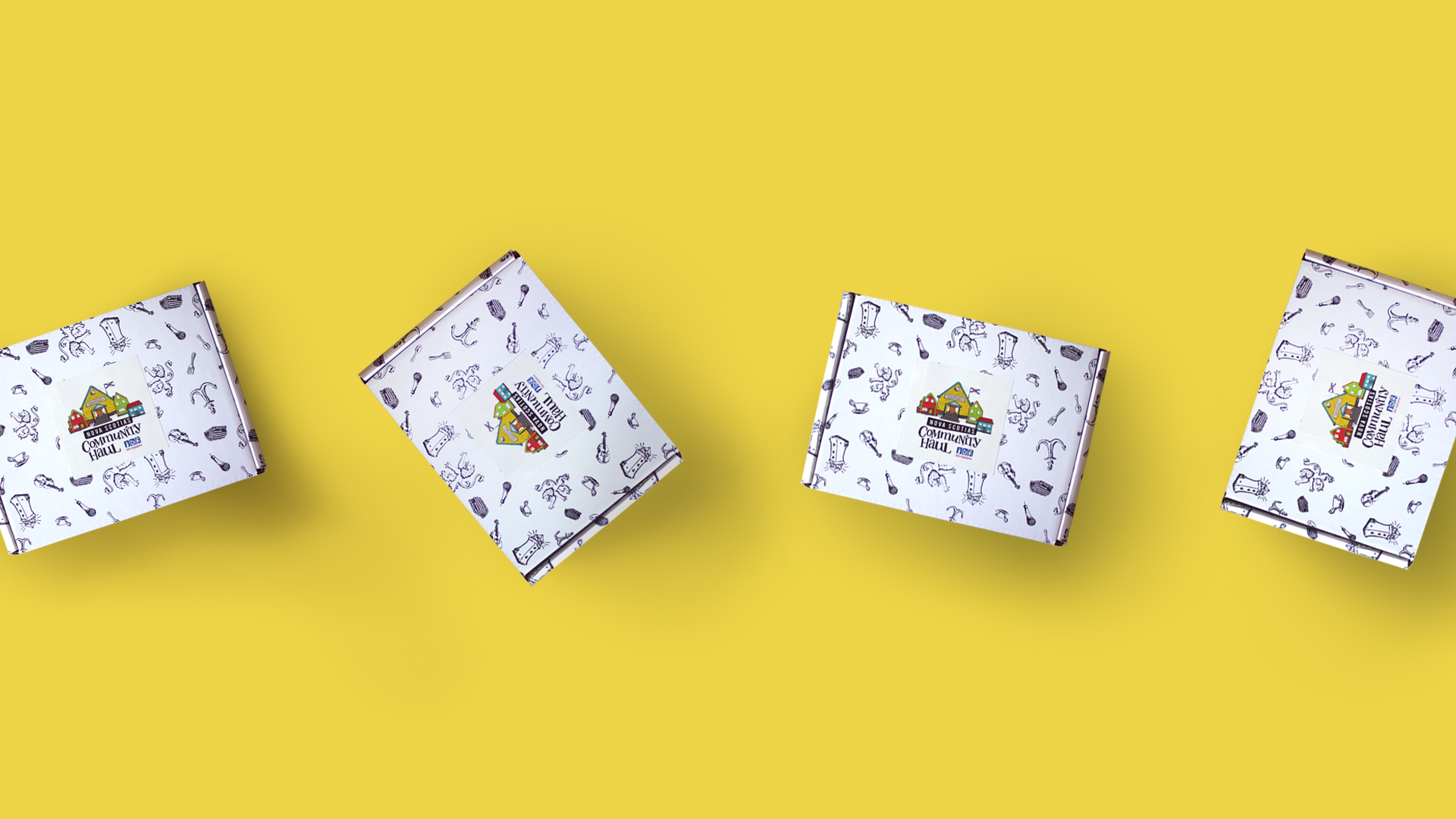 Membership/Billing Information
Will I know what's in the box before I receive it?
...And ruin the surprise? No way!
Our intention is to highlight and support local vendors from around the province. We want to put the spotlight on the business, not the product. Each month, we will post stories about the upcoming vendors but the specific items to be included will be a fun surprise.
We do offer unboxing videos after boxes are shipped every month, if you'd like to see what you can expect in future boxes!
What can I expect to receive?
Each month subscribers receive 5 to 7 hand-picked items sourced from across Nova Scotia. Subscribers will know the names of featured vendors each month, but not the specific product being included in the monthly haul.
Subscribers can expect to receive items such as:

Homemade sweets and treats.
Soaps, suds, bath, and body products.
Locally roasted coffees, and hand-warming teas.
Artisan handicrafts bound to amaze.
Jams, Jellies, spices and sauces (oh my!)
It's easy, peasey, lemon-squeezie. A few clicks and it's done! Sign-up now.
What is your cancellation policy?
If you have signed up for our month to month plan and are not happy you can cancel at any time. Login to our customer management portal HERE to cancel your subscription.
If you have signed on for the annual subscription please contact our customer service staff. Reach out to us HERE to start the process.
Do you offer a trial or one-time purchase option?
Yes - we do offer one-time hauls! Every month, our monthly haul is available while quantities last. We also have mystery hauls and hauls just for dogs! Head to our product page to see what boxes we have available for a one-time purchase. Makes a great gift!
How do I change my subscription plan?
If you require further assistance our awesome Customer Service Staff will be happy to help. Reach out to us HERE to start the process.
Will I be charged sales tax?
Yes. You will be charged GST and HST on your purchase.
How do I update my billing information?
If you've accidentally entered the wrong information, or you've received a new credit card, don't fret - it's an easy fix. Login to our customer management portal HERE to change or update your billing information.
Are there additional shipping charges?
Yes. We charge a flat rate of $15 to ship anywhere in Canada. This charge is in addition to your monthly subscription fee.
Where can I pick up my box?
Prescott Group in Halifax, Nova Scotia.
3486 Prescott Street, Halifax, NS, B3K 4Y4
Do you ship internationally
If you are hoping to buy a subscription and live outside of Canada we can make special arrangements to get the box to you. Get in touch with us HERE to figure it out.
Boxes ship around the middle of each month. Shipping times may vary based on your location and the shipping volumes.
Where do I find tracking information for my box?
As soon as packaging is complete and shipping labels are printed you will receive an email with your tracking information from the shipping provider.
There is a problem with my order, what do I do? Who do I contact?
We are really disappointed to hear there's a problem with your order. We want to do whatever we can to fix it. Please reach out to our Customer Service Team HERE to begin the resolution process.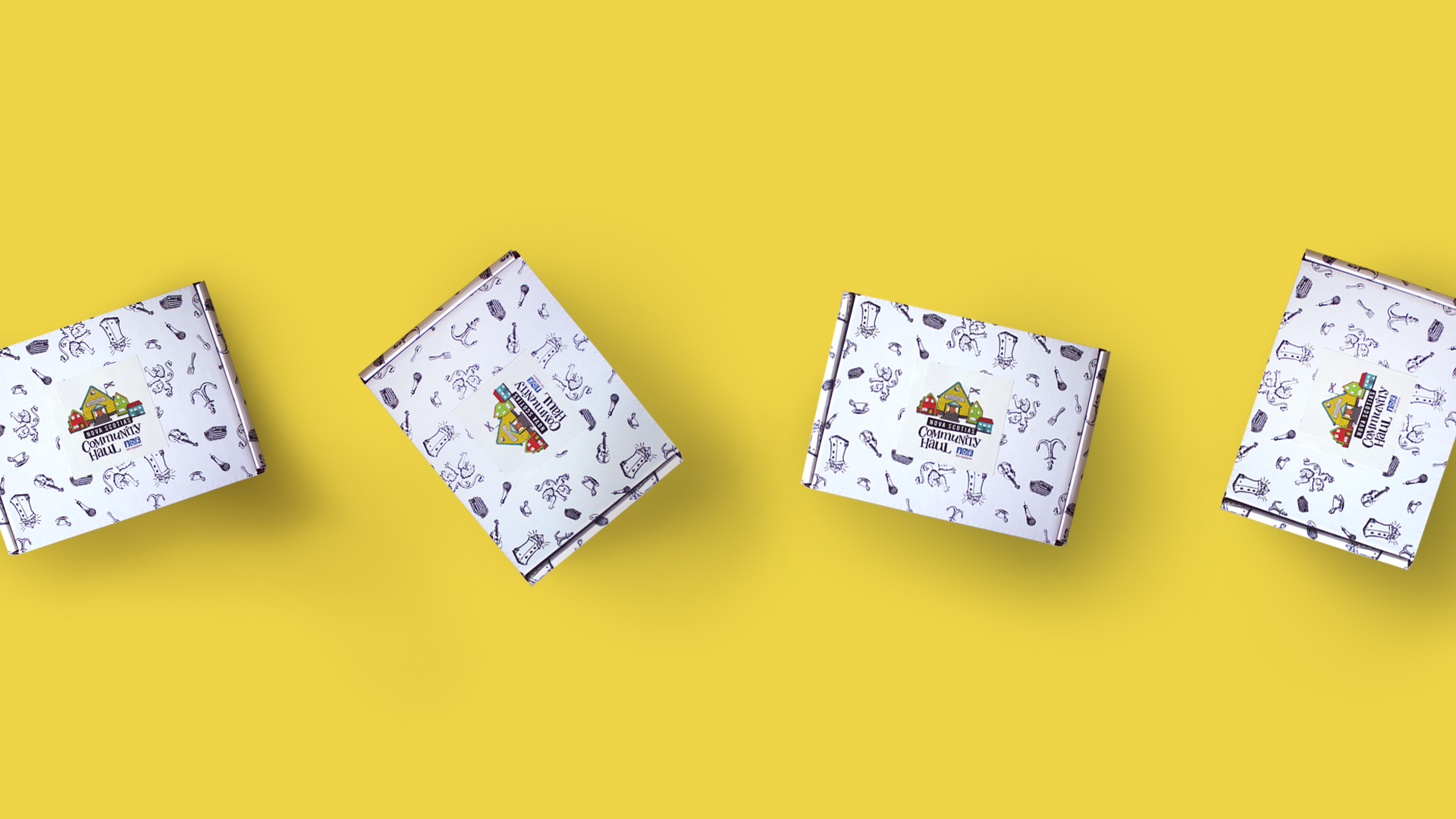 Who do I contact about becoming a vendor for Community Haul?
If you are a vendor interested in partnering with us please fill our Contact form HERE for more information.
Ask us a Question / Contact Us